Second Grade Science Vocabulary
Science is one of the most extensive subjects that second graders will study, with many varying subcategories and multifaceted elementary science vocabulary words. Making connections between second grade science concepts and the vocabulary that supports and describes them plays an undeniable role in learning and appreciating science. Read MoreRead Less
Students can understand and evaluate these linkages easily at VocabularySpellingCity. Comprehensive second grade science curriculum lists have been developed to include the most common terms used to teach classroom science concepts. Students have the opportunity to have the words read to them, to play second grade science games, and to test their understanding online.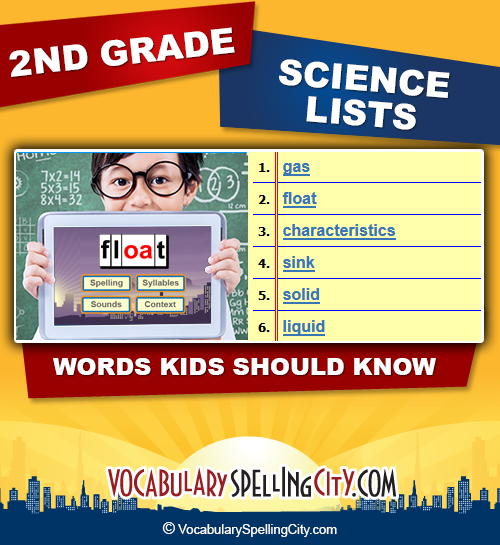 The following games are recommended for 2nd Grade Science Vocabulary Lists.
TeachMe More gives students the opportunity to explore spelling, syllables, sounds, and context, including definitions and parts of speech.
Play TeachMe More with a 2nd science science list.