About Us
VocabularySpellingCity® is dedicated to helping students, teachers, parent-teachers, and school systems. VocabularySpellingCity is an award-winning site with ongoing introduction of new features, many based on input from existing users. Our mission: efficient game-based study of literacy skills using any word list.
The site was launched on the web as SpellingCity in 2008 and has grown primarily through word of mouth. SpellingCity immediately went viral and had millions of users in the first school year when it was really just a spelling practice utility. The site's services and traffic have steadily expanded over the years. In January 2011, SpellingCity became VocabularySpellingCity to reflect the addition of significant vocabulary capabilities. During the 2010-11 school year, the site attracted two million unique visitors per month – over four million visits total, and over 40 million page views monthly. In 2011-12, VocabularySpellingCity enhanced its Teacher Resources and added Writing Practice Activities.
In August 2012, VocabularySpellingCity launched its first mobile app which was downloaded 200,000 times in the first two months.
The traffic on VocabularySpellingCity ranks it as a top 1000 site in the U.S.. VocabularySpellingCity is supported by revenues from Premium Memberships (which are priced low for maximum accessibility) and advertising displayed to non-Premium Members. VocabularySpellingCity prides itself on making a significant contribution to education and being amongst the best values in education.
In 2016, McREL International conducted an efficacy study of VocabularySpellingCity. The results of the study confirmed the power of our program, showing a measurable and significant impact on reading comprehension and vocabulary retention.
In 2017, we announced a new sister site, WritingCity®. WritingCity is a comprehensive writing and grammar program for K-5 designed to deliver confident and capable writers.
Continuing to grow, VocabulaySpellingCity, WritingCity, and the K-2 science program Science4Us® became the LearningCity® family of education technology products. LearningCity is a product line that provides curriculum and supplementary programs to elementary schools. LearningCity is part of an award-winning edtech company, Vkidz Inc.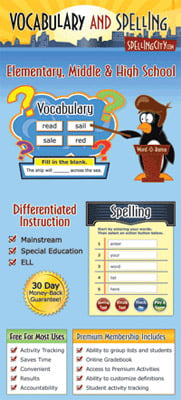 Interested in Premium Membership for your school or district?

Robert Laundrie, National Sales Manager for VocabularySpellingCity has been working with school districts, administrators, curriculum specialists, and teachers around the country for over 15 years. He previously held leadership positions with ExploreLearning and America's Choice. A former classroom teacher, Robert has a degree in education from the University of Wisconsin-LaCrosse. Robert has a strong background in educational sales and brings a great deal of experience to Vocabulary SpellingCity. Please contact Robert at sales@spellingcity.com or call him at 800-357-2157 x 220 to discuss funding options or to coordinate training for your staff.

VocabularySpellingCity is a family-owned educational software company with nearly 40 employees dedicated to creating "game-changing" educational systems. Key components of our mission:
Pioneer software by creating new applications that are considerably easier to use, more effective, and/or less expensive than existing applications.
Rely on proven best practices from education. Our contribution to this is the incorporation of existing best practices into our program, rather than trying to reinvent education.
Recognize that the real need of teachers, parents and students is for educational solutions, not pieces. The web is full of many great educational games which rarely have any real impact on education. Our mission is to create games and software that transform the overall curriculum and educational experience.
Constant process improvement. Listen to the users. Update and improve. Keep it fun, make it meaningful, and look beyond getting through the next test or hitting any short-term financial goals.
The LearningCity Programs include:

VocabularySpellingCity – a K-12 supplemental literacy tool that provides spaced and repeated practice to build vocabulary retention and reading comprehension. 40+ activities help students hear, say, write, break down and play with words.

Science4Us – a K-2 hands-on science program designed specifically for the way primary students think and like to learn, using the inquiry-based 5E Model. The program helps K-2 teachers maximize their class time by integrating math and literacy skills into every lesson.

WritingCity – a K-5 standards-aligned writing and grammar curriculum built on best practices, like the 6 traits of writing and Writers Workshop. It offers daily offline and online writing lessons through a user-friendly digital platform.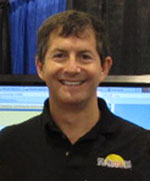 John Edelson has a long involvement in interactive software, games, and simulations, starting with his years at Silicon Graphics in the late '80s and early '90s. At the 3DO Company in the early and mid '90s, he was involved in the generational video game transition from 2D sprite graphics to games with real-time 3D photorealistic graphics and physics engines.
Mr. Edelson was the producer on Croc, Legend of the Gobos, a Sony Playstation game that went Platinum. He was the turn-around manager at Argonaut – a 100-person diversified games and technology company in London. He managed it for two years, improving quality, growth, and profitability. He spun-out and joined ARC, a new company in the semiconductor intellectual property industry. Mr. Edelson, as Senior Vice President of ARC, helped the company grow from 10 to 300 people. He consulted to Vcom3D, an educational software company for the deaf and hard of hearing, as well as Time2Read, an educational software company providing standards-based online programs to elementary school systems. Mr. Edelson has previous professional experience at MID Consulting and Price Waterhouse.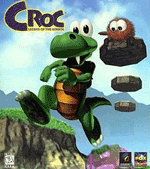 John Edelson has a BA from Yale, graduating cum laude and an MBA from Harvard. He served in the Peace Corps in West Africa for two years. As the proud father of three children, Mr. Edelson has a deep interest in improving education through technology.
John Edelson, President & Founder, 954-357-1150 or toll free at 800-357-2157
VocabularySpellingCity – Science4Us – WritingCity
At our headquarters in Fort Lauderdale, we celebrate the evolution of edtech with a collection of vintage education technology products, which includes strip projectors, slide rules, mimeograph machines, and more. We document the collection in our blog Retro Educational Technology, and invite discussion about how each piece helped to revolutionize education.