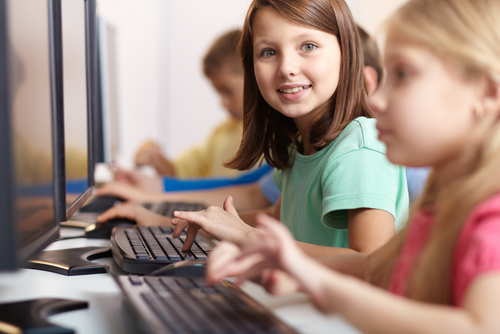 A huge problem for teachers in 21st Century classrooms is the mechanics of rostering all the digital programs that students will use. Just getting students' names into the system is a hassle. Even after setting up a class list, teachers are tasked with helping students log in each day and adding new students throughout the school year.  Managing tech tools ends up becoming troublesome and time-consuming.
A not-so-quick-fix some teachers opt for is creating large poster boards or sets of 3 by 5 index cards with all the app usernames and passwords, but there's a much simpler solution to this dilemma: Google Classroom!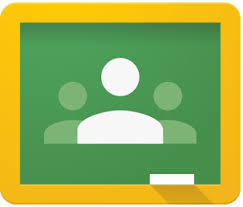 VocabularySpellingCity is pleased to announce that in addition to Clever, Schoology, Canvas, and Google's traditional SSO solution, we now support the Google Classroom solution.
Now when adding students under the "My Students" tab, teachers can simply select "Google Import," and voila! All students are immediately rostered into the system. New students? No worries! As new students arrive during the year and are added to Google Classroom, they are automatically synced into VocabularySpellingCity.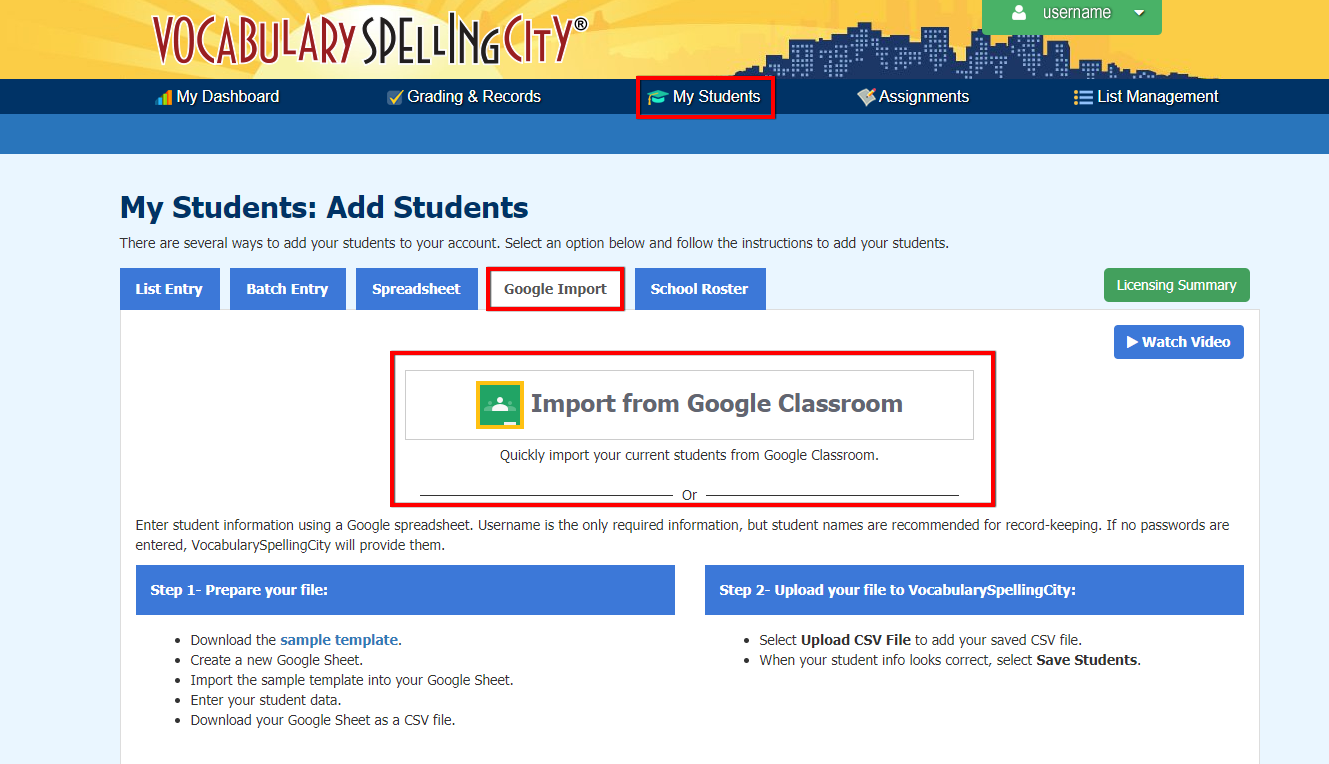 Teachers are enjoying our new user-friendly updates that simplify the rostering process.
The updates are clear and well organized. – Ms. Ruffcorn
Our team at VocabularySpellingCity continues to provide teachers and their students with great research-based education, solid fun educational content, and streamlined workflow so teachers can focus on teaching and students can focus on learning.
Google Classroom Convenience