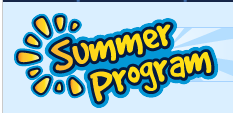 This is the third summer that VocabularySpellingCity offers a summer study program.  Here's what we're providing.  It's for families that feel their students would benefit from some academic activity during the summer to either build vocabulary and get up to level, get a head start on the next grade level, or just to maintain some academic involvement during the summer to avoid regressing.
 VocabularySpellingCity provide a string of forty grade-appropriate activities.  The word lists are carefully matched to activities for each grade.  To get a feel for the activities, you can look directly at the specific grade levels. Here, for instance, is the fourth grade summer program.  It's a balanced program that works some phonics (in the younger grades), spelling and spelling rules, vocabulary, and grammar. It uses a combination of the dozens of VocabularySpellingCity learning activities and games along with some of the hundreds of thousands of lists.
What does it cost? The pricing is the same as for an annual membership, $29.99. If you already have a family Premium membership, you can activate the summer program from within your parent login at no additional cost.  Signing up for the summer program also includes a full annual membership.
Other Requirements?  Just like VocabularySpellingCity, the summer program works on a computer, iPad, Android device, smartphones, and Chrome Books.