Hydrospanner, quest, apprentice.
Awesome. Hyperspace. Hope.
Here at VocabularySpellingCity, we had a StarWords celebration, and you brought it — the force of words, that is. Our members — teachers and their students, parents and their kids — took part in our StarWords Sweepstakes, creating word lists related to their favorite space movies. Judging from the comments on our Facebook post, you had as much fun with it as we did.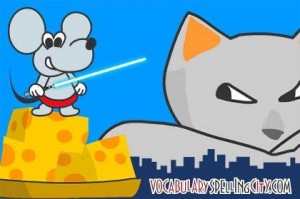 "A perfect activity for the last week of classes before our Winter Break at Portsmouth STEM Academy. Barnhart Team Beta (2nd and 3rd graders) had an awesome time coming up with our #starwords," said teacher Amy Barnhart.
"My 2nd grade class is thrilled. They all just cheered in their 'Star Wars' PJs! It's PJ day and they wore mostly 'Star Wars' for me!" said "MissJill SuperMommy."
"What a fun idea! The kids had a blast! Love SpellingCity!" said mom Rachel Allen.
For giving us your words, we gave you a year of VocabularySpellingCity Premium Membership.
Keep spelling, word warriors! Be sure to follow us on Facebook and Twitter for news on more events and giveaways in 2016. Check out the StarWords Sweepstakes word lists here:
Magic Tree House Goes To Space
Star Wars (my favourite words)
Thanks for Bringing the Force of Words to Our StarWords Sweepstakes!