Shades of Meaning
Shades of meaning distinguishes the small, subtle differences between words. For example, the adjectives "happy" and "ecstatic" both show an emotion, but one packs a bigger punch than the other.
When students study shades of meaning, they learn to better express how they are feeling or what they are thinking. Students develop their vocabulary when they gain an understanding of the nuances of the English language.
The concept of shades of meaning appears in the English Language Arts (ELA) Common Core State Standards.
In grades K-2, students are expected to demonstrate a basic understanding of shades of meaning. In kindergarten, students act out closely related verbs, like "run" and "trot." Later in first and second grade, students differentiate between closely related verbs and adjectives.
In grades 3-5, students develop a greater understanding of the nuances of word meaning, as well as word relationships.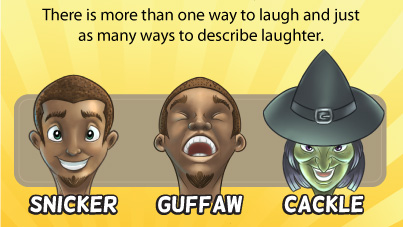 Find shades of meaning teaching resources below, including a shades of meaning lesson for grades 3-5 with an accompanying activity and shades of meaning word lists.
Shades of Meaning Lesson and Activity Worksheets
Download the "Shades of Feeling" lesson and get students thinking about shades of meaning emotion words. This icebreaker activity asks students to work collaboratively and order feeling words from weakest to strongest. Use on the first day of school to discuss back-to-school feelings or later on in the year for a social emotional learning activity.
Shades of Meaning Word Lists
The following shades of meaning word lists supplement the "Shades of Feeling" lesson. Import words and pair with our learning games for a follow-up activity or use during your own shades of meaning emotions lesson.
Access additional hands-on resources on our printables page.