Upcoming Webinars
The Basics
Coming Soon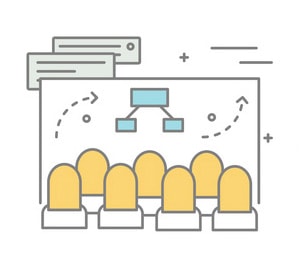 Creative Uses for Student-Created Lists
Tuesday, Dec 4, 2018 3:00 PM - 3:30 PM EDT
Encourage students to be accountable for their learning by letting them create their own lists. Get suggestions for using student-created lists in literature circles, for frequently misspelled words from students' writing and for self-study choices.
What You'll Learn
Enable and maximize student-created lists
Understand the student and teacher dashboard views of student-created lists
Import and share student-created lists
Use student-created lists to achieve best practices in word study
Register
Assignments vs Free Game Choice
Tuesday, Dec 11, 2018 3:00 PM - 3:30 PM EDT
Should you always create assignments, or allow your students to choose their own learning games? In this webinar, we show you how to do both! Learn how to assign "must do's" and "may do's" and find printable versions of some learning activities.
What You'll Learn
When to assign specific learning games and when to allow free play
Classroom management tips for using VocabularySpellingCity in center rotations
Tools for organizing choices in centers or for homework
Register
Game Sequences
Tuesday, Dec 18, 2018 3:00 PM - 3:30 PM EDT
Combine learning activities in a specific order to provide strategic practice for students. This webinar will also show you how to save these sequences so they are easy to reassign in the future.
What You'll Learn
Create an assignment and order activities strategically
Choose and edit presets
Use games intentionally to tackle different areas of literacy
Register
Game Investigations
Coming Soon